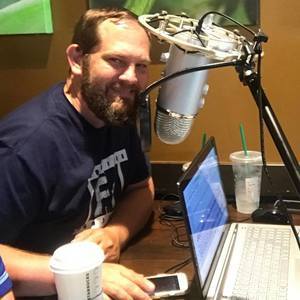 Aaron White
Special guest
Aaron is a longtime podcast listener whose passion is to discuss movies in a positive way was realized in the creation of Feelin' Film alongside his childhood best friend, Patrick. With so much negativity in both film criticism and fandom, the collective dislike of a movie tends to ring louder than those praising it. His hope is that by shining a light on the emotional impact of all films discussed, Feelin' Film can begin to shape the viewing habits of listeners and encourage them to focus on the best a movie has to offer instead of latching on to what they didn't like.
He is currently an accredited film critic living in Seattle, WA with his two children and three cats. Though the majority of his free time is invested in Feelin' Film, he also enjoys watching and discussing sports, playing board games, hiking, and geocaching.
Aaron White has been a guest on 4 episodes.