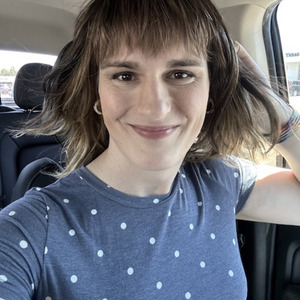 Chad Hopkins
Host of The Cinescope Podcast
Chad is a longtime fan of both films and film music, having discovered John Williams at a young age with his score to Harry Potter and the Sorcerer's Stone. As his taste in movies grew over the years, he eventually created his own review site, ChadLikesMovies, where he reviewed movies, their soundtracks, and the occasional book. This led to eventually being invited to co-host The MovieByte Podcast with creator and host TJ Draper, which he happily enjoyed for 50 episodes before stepping aside for scheduling reasons.
But now Chad is back with a podcast of his own!
Chad currently lives in Dallas, TX. In his free time, he enjoys watching movies, reading anything fiction or non-fiction, watching TV, and playing the occasional video game. Always interested in discussing the things he loves, you can find him on Facebook or Twitter, and of course you can listen to him on The Cinescope Podcast or on his other now-finished podcast, An American Workplace, where he and his cohost Katie White talked about every single episode of NBC's The Office!
Chad Hopkins has hosted 113 Episodes.
July 28th, 2016 | 1 hr 5 mins

alan silvestri, back to the future, biff, bob gale, bttf, christopher lloyd, claudia wells, crispin glover, doc brown, james tolkan, lea thompson, marty mcfly, michael j. fox, robert zemeckis, thomas f. wilson

In the test/feedback episode of The Cinescope Podcast, we talk about Chad's favorite movie, Back to the Future!