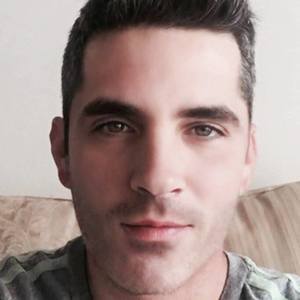 Will Dodson
Special guest
Will Dodson is an American composer who started his musical journey as a guitarist at the age of 12. In 2006, he committed his focus on composition, and began studying under noted Canadian composer and writer Peter Amsel in 2010. In 2011, he released his debut orchestral work "Life on the Reef", and also co-founded the composition team Sideshow Sound Theatre with Wendell Jones. The duo have since released 5 critically acclaimed albums – 2012´s "Twisted Tales & Scary Stories", 2013´s "The WTF Paranormal Agency", 2014´s "Greenhill Manor", 2015´s "Thunder Bay Hotel" and 2016's "They Landed on Halloween". Will is prepping his 2nd major solo orchestral work "Points of Light" for release this year, as well as working on the 6th Sideshow Sound Theatre album with Wendell. He also does scoring work in various forms of media.
Will Dodson has been a guest on 3 episodes.
July 17th, 2020 | 1 hr 4 mins

carl gottlieb, chad hopkins, chief brody, cinescope, jaws, john williams, lorraine gary, murray hamilton, peter benchley, podcast, quint, richard dreyfuss, robert shaw, roy scheider, shark, sideshow sound, spielberg, steven spielberg, will dodson

In Episode 91 of The Cinescope Podcast, Chad and Will Dodson talk about one of their favorite movies, Jaws!

July 27th, 2017 | 1 hr 26 mins

brad bird, britt robertson, cinescope, damon lindelof, disney, epcot, george clooney, hugh laurie, kathryn hahn, keegan michael key, magic kingdom, michael giacchino, raffey cassidy, sideshow sound, space mountain, spaceship earth, tim mcgraw, tomorrowland

In Episode 52 of The Cinescope Podcast, Chad along with Sideshow Sound Theatre's Will Dodson and Wendell Jones talk about one of their favorite movies, Tomorrowland!

September 1st, 2016 | 1 hr 4 mins

abraham lincoln, daniel day-lewis, david strathairn, james spader, john williams, joseph gordon-levitt, lincoln, sally field, sideshow sound, steven spielberg, toby kushner, tommy lee jones

In Episode 5 of The Cinescope Podcast, Chad talks with guests Will Dodson and Ian Crabb from Sideshow Sound Radio about one of their favorite movies, Lincoln!