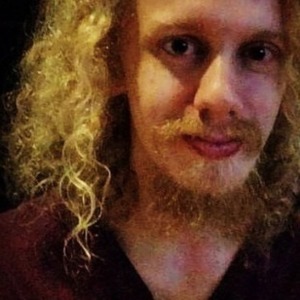 Wendell Jones
Special guest
Wendell Jones is an English composer, pianist and podcaster, based in Mexico City. Since 2008, he has provided music for web series, short films, documentaries, audio dramas and much more. In 2011, Wendell founded the composition team Sideshow Sound Theatre with creative partner Will Dodson with the goal of writing an album of haunting, orchestral music every year. They released their 5th album 'They Landed on Halloween' last Halloween. In 2014, they launched the Sideshow Sound Radio podcast network with Jesi and Xander, celebrating the film scores, TV soundtracks, video game, media and Disney music they love, with an ever-growing team!
Wendell Jones has been a guest on 2 episodes.
July 27th, 2017 | 1 hr 26 mins

brad bird, britt robertson, cinescope, damon lindelof, disney, epcot, george clooney, hugh laurie, kathryn hahn, keegan michael key, magic kingdom, michael giacchino, raffey cassidy, sideshow sound, space mountain, spaceship earth, tim mcgraw, tomorrowland

In Episode 52 of The Cinescope Podcast, Chad along with Sideshow Sound Theatre's Will Dodson and Wendell Jones talk about one of their favorite movies, Tomorrowland!

April 21st, 2017 | 1 hr 2 mins

carol cleveland, connie booth, eric idle, graham chapman, holy grail, john cleese, king arthur, michael palin, monty python, neil innes, sideshow sound, sideshow sound theatre, terry gilliam, terry jones

In Episode 38 of The Cinescope Podcast, Chad and Wendell talk about one of Wendell's favorite movies, Monty Python and the Holy Grail!