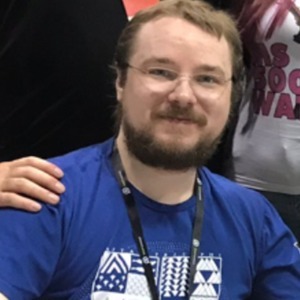 Patrick Casey
Special guest
Patrick, called "Holtzmann" by many, is a video game streamer and YouTuber for the Bungie/Activision video game Destiny. He also co-hosts the podcast 'Destiny Community Podcast'.
Patrick Casey has been a guest on 2 episodes.
December 12th, 2016 | 45 mins 30 secs

activision, bill nighy, bungie, c paul johnson, dee bradley baker, destiny, erick avari, fred tatasciore, gina torres, keith ferguson, kirsten potter, lance reddick, lauren cohan, lennie james, martin o'donnell, michael salvatori, morla gorrondona, nathan fillion, nolan north, skye lewin, stan lepard

In the third bonus episode of The Cinescope Podcast, Patrick Casey/Holtzmann returns to talk with Chad about their favorite video game, Destiny!

December 8th, 2016 | 42 mins 30 secs

brad dourif, brian eno, david lynch, dune, frank herbert, jack nance, kyle maclachlan, linda hunt, max von sydow, patrick stewart, sting, toto

In Episode 19 of The Cinescope Podcast, Chad and Patrick Casey talk about one of Patrick's favorite movies, Dune!