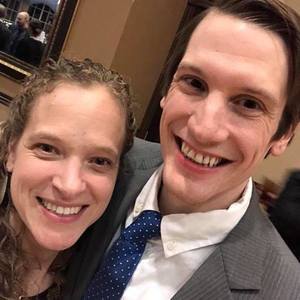 Joshua Crabb
Special guest
Josh is an editor for Reel World Theology. He is convicted that the movies and TV shows we watch are not just mindless entertainment but are preaching something to us. Every time we tune into the big screen or small screen we can keep our minds and our hearts turned on to analyze and determine what those stories are telling us. You can find him writing weekly here at Reel World theology, co-hosting the Star Wars Podcast Home One Radio, and using his voice as a sometimes contributor to the Reel World Theology podcast.
Josh currently resides in Appleton, Wisconsin and is a husband to Tina, father of four, a church planter with Converge Great Lakes, writer, Star Wars and The Simpsons fanboy, English Football junkie, and cinephile.
Joshua Crabb has been a guest on 1 episode.
August 10th, 2020 | 1 hr 17 mins

basil poledouris, casper van dien, chad hopkins, cinescope, denise richards, dina meyer, edward neumeier, h1r, home one radio, jake busey, josh crabb, michael ironside, neil patrick harris, patrick muldoon, paul verhoeven, podcast, reel world theology, robert a heinlein, starship troopers

In Episode 94 of The Cinescope Podcast, Chad and Josh Crabb talk about one of their favorite movies, Starship Troopers!