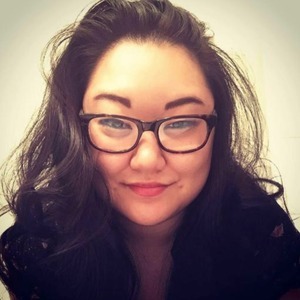 Jesi Nelson
Special guest
Jesi, the lone female voice of Sideshow Sound Radio, whose name is most likely to be confused with Jedi, is currently pursuing her Masters in Music Composition for the Screen at Columbia College, in Chicago, IL. In her writing, she attempts to take the influences of maestro's Thomas Newman and Ennio Morricone's harmonic and melodic style. When not composing and uncommonly uncaffeinated, Jesi enjoys all things music, movies, comics and other nerdgasm-inducing hobbies.
Jesi Nelson has been a guest on 2 episodes.
March 23rd, 2017 | 54 mins 53 secs

alan menken, andrew samonsky, bob tzudiker, charles kimbrough, ciara renee, cinescope, david ogden stiers, demi moore, disney, erik liberman, gary trousdale, irene mecchi, jason alexander, jesi nelson, jonathan roberts, kevin kline, kirk wise, mary wickes, michael arden, noni white, original cast recording, patrick page, paul kandel, podcast, sideshow sound, sideshow sound theatre, stephen schwartz, tab murphy, the hunchback of notre dame, tom hulce, tony jay, victor hugo

In Episode 34 of The Cinescope Podcast, Chad and Jesi Nelson talk about one of their favorite movies, The Hunchback of Notre Dame!

March 20th, 2017 | 48 mins 17 secs

alan menken, audra mcdonald, beauty and the beast, bill condon, cinescope, dan stevens, disney, emma thompson, emma watson, evan spiliotopoulos, ewan mcgregor, gugu mbatha-raw, howard ashman, ian mckellen, jesi nelson, josh gad, kevin kline, luke evans, sideshow sound, stanley tucci, stephen chbosky, tim rice

In the fifth bonus episode of The Cinescope Podcast, Chad and Jesi Nelson talk about Disney's new live-action Beauty and the Beast!