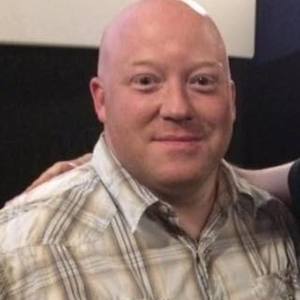 Don Shanahan
Special guest
Don Shanahan is the creator/founder/blogger of Every Movie Has a Lesson. Don is a former elementary school teacher who is now an instructional coach and a regular credentialed member of the Chicago press pool of film critics. He is one of the co-founders and current director of the Chicago Independent Film Critics Circle.
With his background in education, Don writes with the goal of teaching life lessons, from the serious to the farcical, found within every film. On Feelin' Film, he contributes "What We Learned This Week," a weekly blog putting life lessons to current releases and movie movie trends and occasionally guests on podcasts.
Don's movie reviews are also published in the Southland Voice, a free community newspaper based in Crete, Illinois that serves southern Cook and eastern Will County communities, and on the social platforms, Creators.co, Medium and BAG Movies. Outside of reviews on his website, Don also presents his own voice and unique take on movie trends, film commentary, and more through website and social media features, columns, and editorials ranging from film discussions, awards talk, "best of" lists, and seasonal previews. He happily resides in Forest Park, Illinois with his tremendous wife Thanh and their two children, Molly and Sam.
Don Shanahan has been a guest on 2 episodes.
May 4th, 2018 | 57 mins 22 secs

c. thomas howell, dee wallace, don shanahan, drew barrymore, e.t. the extra-terrestrial, elliott, erika eleniak, et, every movie has a lesson, feelin film, henry thomas, john williams, k.c. martel, pat welsh, peter coyote, robert macnaughton, sean frye, steven spielberg

In Episode 77 of The Cinescope Podcast, Chad and Don Shanahan talk about one of their favorite movies, E.T. The Extra-Terrestrial!

July 4th, 2017 | 1 hr 5 mins

bill conti, cobra kai, daniel larusso, elisabeth shue, john g. avildsen, johnny lawrence, martin kove, mr. miyagi, pat morita, ralph macchio, randee heller, robert mark kamen, rocky, the karate kid, william zabka

In Episode 49 of The Cinescope Podcast, Chad and Don Shanahan talk about one of their favorite movies, The Karate Kid!