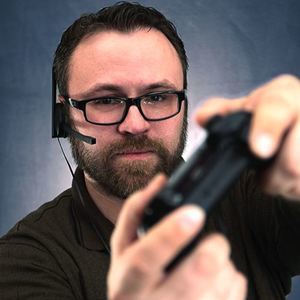 Dan LeFebvre
Special guest
Throughout Dan's career, he's worked as a 3D artist, videographer, podcaster, and more at companies such as the U.S. Air Force, Riot Games, and Digital-Tutors (now Pluralsight). Over that time, he found a new appreciation for all of the movies we love by interviewing many of the great artists and creatives creating them.
In 2016, his love of movies merged with another life-long passion, history, when he started Based on a True Story—the award-winning podcast that compares history to our favorite movies. He currently lives in Oklahoma City, OK with his wife, daughter, and three dogs.
Dan LeFebvre has been a guest on 1 episode.
September 8th, 2017 | 52 mins 34 secs

alan arkin, alexandre desplat, antonio mendez, argo, based on a true story, ben affleck, bryan cranston, canadian caper, central intelligence agency, chris terrio, christopher denham, cia, clea duvall, dan lefebvre, iranian hostage crisis, john goodman, joshuah bearman, kerry bishe, kyle chandler, podcast, rory cochran, scoot mcnairy, tate donovan, the great escape, the master of disguise, tony mendez, victor garber

In Episode 58 of The Cinescope Podcast, Chad and Dan LeFebvre talk about one of their favorite movies, Argo!