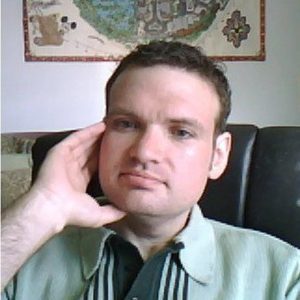 Chris Lyndon
Special guest
Chris Lyndon grew up in Southern California, near Disneyland. He formed a lifelong fascination with all things Disney from a very early age, especially Disney music, and has studied the history of the Walt Disney organisation for decades. His very first summer job was at Disneyland aged 16, and he also worked at the Florida parks during his college years, as part of the Walt Disney World college internship program. His lifelong passion for Disney music has evolved into his website, DisneyChris.com. All manner of Disney tunes can be enjoyed there, but the main focus is audio from the original Disneyland theme park, with hundreds of audio tracks, full colour imagery and historical information for every track posted. In December 2015, he started the podcast Jiminy Crickets! covering all things Disney.
Chris Lyndon has been a guest on 2 episodes.
June 29th, 2017 | 1 hr 5 mins

alan menken, animation, bob shaw, bobcat goldthwait, charlton heston, cheryl freeman, danny devito, david zippel, disney, disney chris, donald mcenery, frank welker, hercules, irene mecchi, james woods, jim cummings, jon musker, josh keaton, lachanze, lilias white, matt frewer, paul shaffer, renaissance, rip torn, roger bart, ron clements, roz ryan, samantha eggar, sideshow sound theatre, susan egan, tate donovan, vanéese y. thomas

In Episode 48 of The Cinescope Podcast, Chad and Chris Lyndon (Disney Chris) talk about one of their favorite movies, Disney's Hercules!

October 6th, 2016 | 1 hr 47 secs

aurelius battaglia, ben sharpsteen, bill roberts, charles judels, christian rub, cliff edwards, dickie jones, disney, erdman penner, evelyn venable, frankie darro, hamilton luske, jack kinney, joseph sabo, ned washington, norman ferguson, otto englander, paul j. smith, pinocchio, t. hee, ted sears, walter catlett, webb smith, wilfred jackson, william cottrell

In Episode 10 of The Cinescope Podcast, we talk about one of Chris Lyndon's favorite movies, Pinocchio!