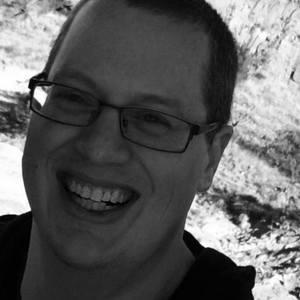 Blake Collier
Special guest
Blake writes a bi-monthly column for RWT entitled "Oh! The Horror…" where he searches out the many intersections of faith and the horror genre. He also produces the podcast, The Body|The Blood, for RWT. You can find more information about the podcast and its hosts at The Body| The Blood.
Aside from writing and producing podcasts, Blake works full time as a draftsman for a small architecture firm in Amarillo, TX. Outside of horror, his cultural interests find their fulfillment in late 80s/early 90s hip hop, Southern Gothic literature and British crime dramas and comedy.
Blake Collier has been a guest on 2 episodes.
April 13th, 2017 | 46 mins 52 secs

alan arkin, cinescope, d. v. devincentis, dan aykroyd, george armitage, grosse pointe blank, hank azaria, jeremy piven, joan cusack, john cusack, minnie driver, oh the horror, podcast, reel world theology, rwt, steven pink, tom jankiewicz, vampire nomad, vampirenomad

In Episode 37 of The Cinescope Podcast, Chad and Blake Collier talk about Blake's all-time favorite movie, Grosse Pointe Blank!

October 20th, 2016 | 51 mins 44 secs

bryan bertino, gemma ward, kip weeks, laura margolis, liv tyler, scott speedman, the strangers

In Episode 12 of The Cinescope Podcast, Chad and Blake Collier talk about one of our favorite movies, The Strangers!